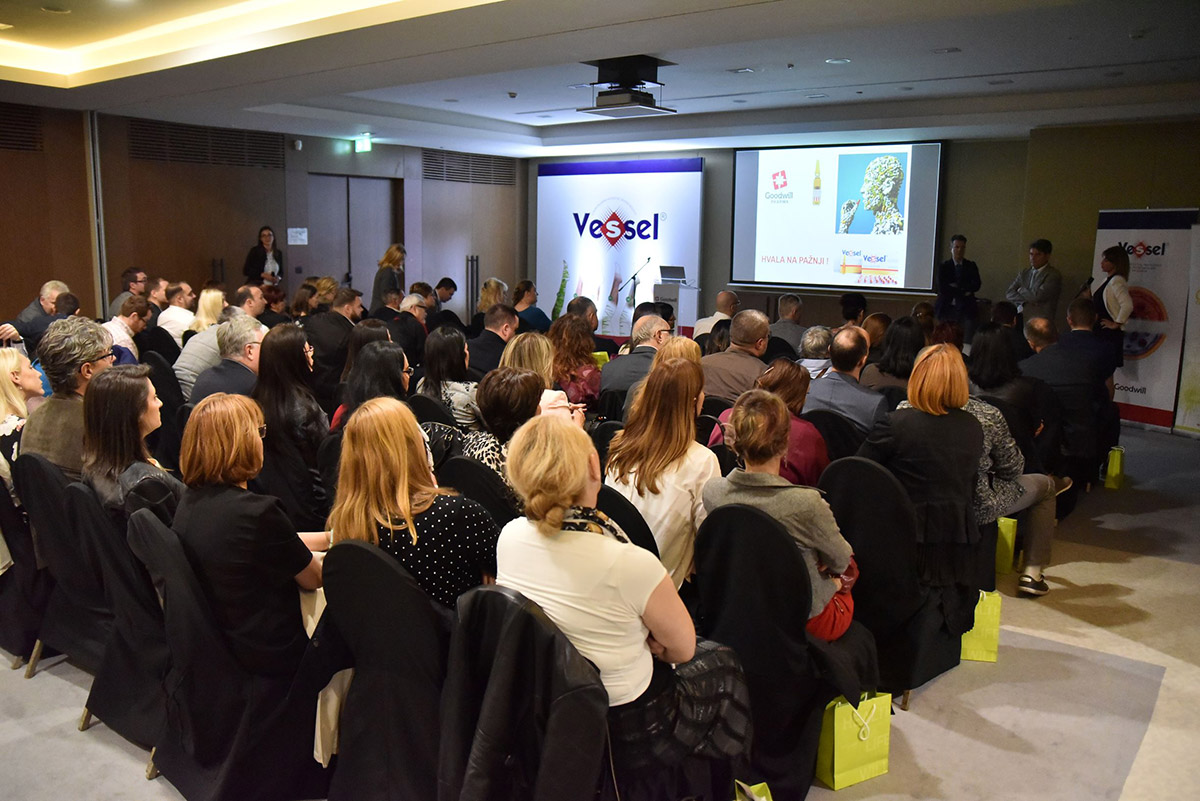 Goodwill Pharma Serbia organizes the launch symposium of Vessel, a new therapeutic option
Goodwill Pharma Serbia organizes the launch symposium of Vessel, a new therapeutic option for the treatment of chronic venous diseases
Goodwill Pharma is proud to announce the launch symposium of Vessel which took place on the 2nd of November at Crowne Plaza Hotel in Belgrade. The name of this symposium was Sulodexde – a molecule that affects complex targets.
A total of 100 participants were present from all over Serbia. The topics discussed contained up-to-date information on various subjects. Goodwill Pharma was honoured to have two reputable professors at the symposium coming from the most important institutions for vascular and endovascular diseases in Serbia. The topics they covered were:
What's new in diagnosis and therapy of venous diseases, a lecture by Dr. Djordje Radak, Institute for Cardiovascular Diseases,  Dedinje
Sulodexide – guides, evidence, studies and controversies, a lecture by Dr. Miroslav Marković, Clinic for vascular and endovascular surgery, Clinical Centre of Serbia
By giving a review of the scientific background as well as data from every day clinical practice, the lecturers affirmed that Vessel is a new promising therapeutic option for the treatment of chronic venous diseases in Serbia.