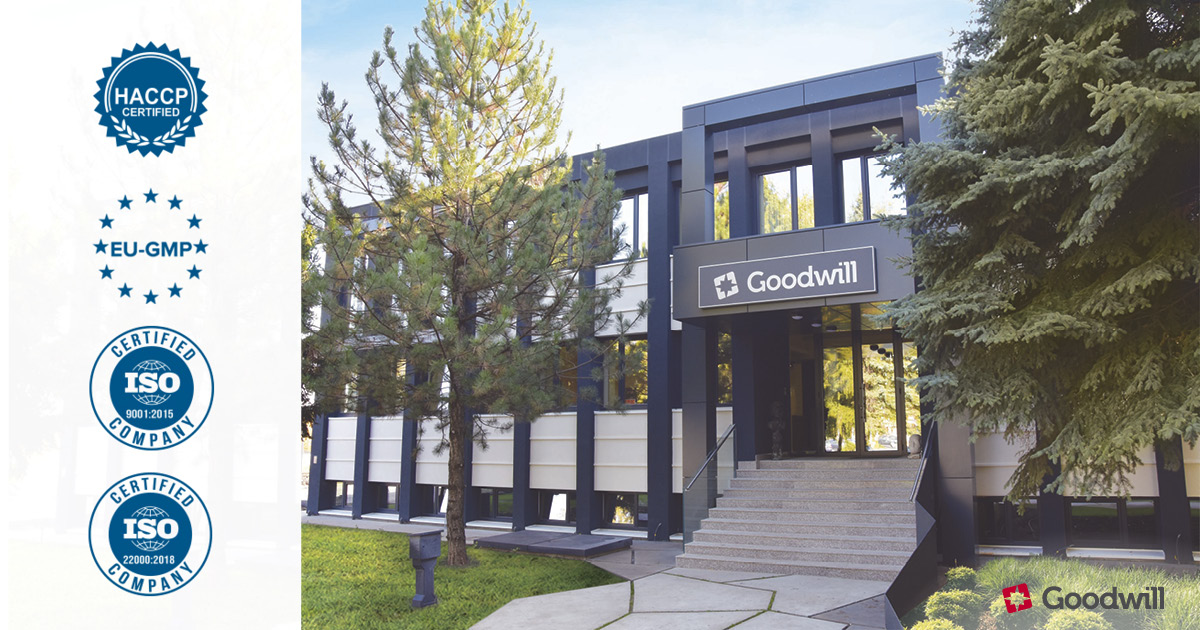 NEW STANDARDS AS A CONFIRMATION OF QUALITY (ISO STANDARD 22000:2018)
Goodwill Pharma respects all procedures and principles in maintaining the highest level of quality and safety in food and pharmaceutical production. We are holders of the EU GMP certificate, HACCP, and as of this year, the new ISO standard 22000:2018.
The decision to implement the ISO 22000:2018 standard reflects our commitment to continuous improvement and achieving outstanding results in the field of pharmaceutical production. This also represents another step in building trust with our customers and partners, confirming our dedication to quality, safety, and reliability.