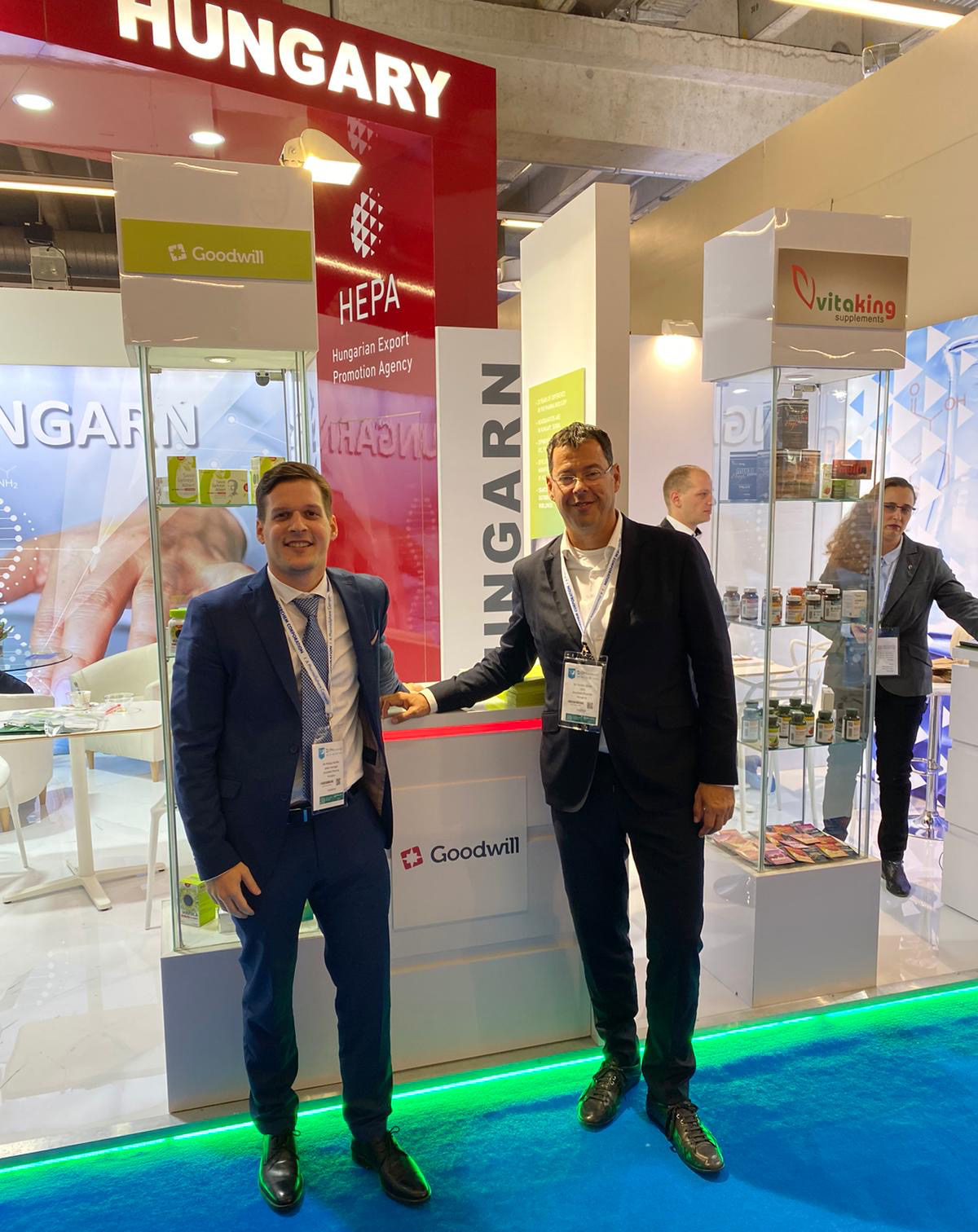 Goodwill Pharma in international territories
Goodwill Pharma Ltd., together with its Serbian subsidiary, participated in the world's largest pharmaceutical exhibition with the assistance of the HEPA Hungarian Export Development Agency. More than 165 countries were represented at the CPhI Worldwide exhibition in Frankfurt, where all major players of the pharmaceutical market have participated. An important element of our business development strategy is to expand our distribution and branding activities, and to strengthen our international presence by involving new distribution partners.
As a Hungarian pharmaceutical company, the Goodwill Group with its wide product range has become a significant player in the Central and Eastern European countries. At the end of June, it has opened its new logistics center in Szeged, a complex, efficient and optimally operating center, which is fully aligned with the partners' high expectations.
Goodwill Pharma's Serbian subsidiary has also started its expansion as well, the construction works on its new office building and site will be done by 2020 in Subotica. With the expansion, a GMP-certified production plant will be established. From the area of North Vojvodina, the company supplies its Serbian, Albanian, Macedonian, Montenegrin, Kosovan and Bosnian markets with self-made dietary supplements and pharmaceuticals.