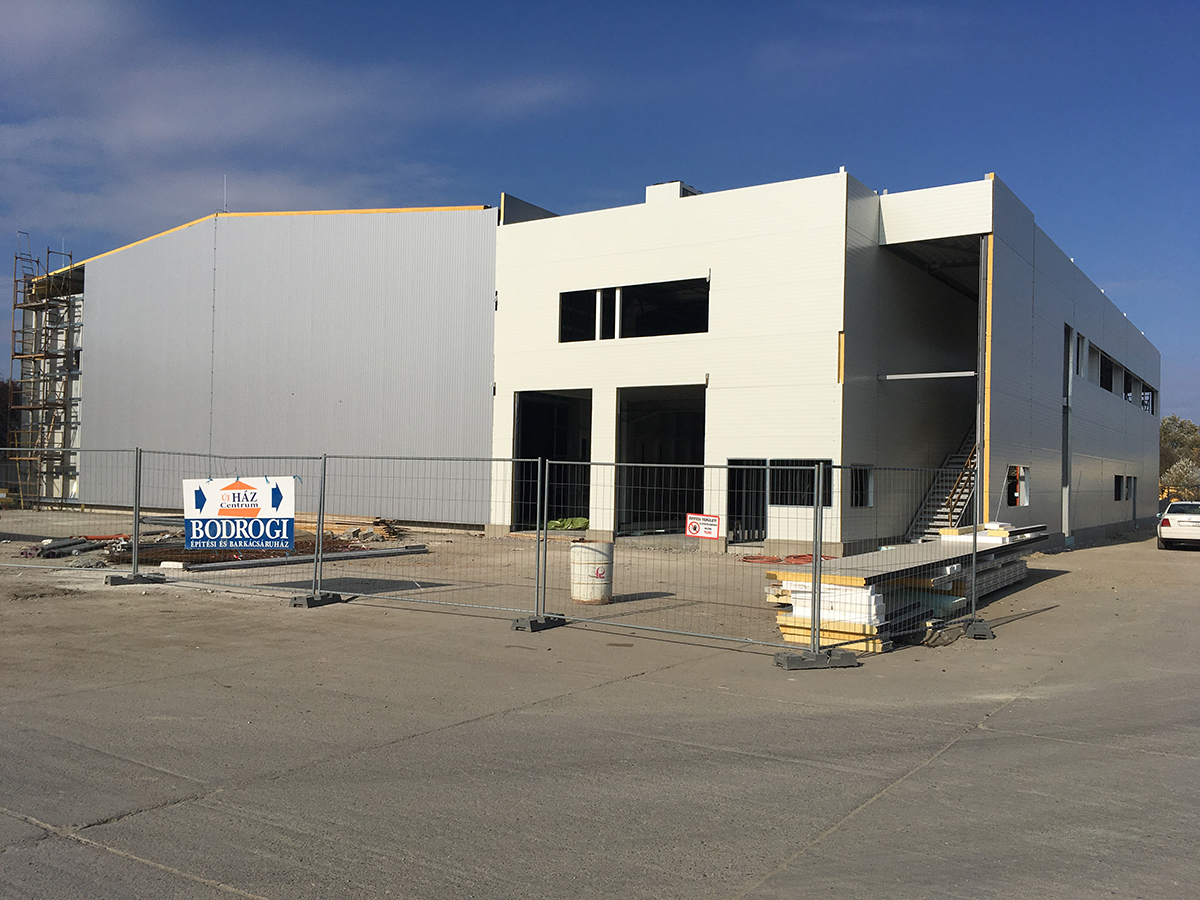 Goodwill Pharma's new logistics centre to be completed in spring 2019
Goodwill Pharma's new logistics centre is scheduled for completion in spring 2019, according to the plans. The foundation stone of a new logistics centre of 850 sqm hall and a 7729 sqm industrial area was laid in April 2018. Since the current warehouse centre has reached its full capacity as a result of a continuous product portfolio expansion, Goodwill Pharma had to engage in establishing a new, advanced logistics centre.
As the logistics centre will be supplemented with a warehouse hall, an office building and accessory rooms, there is still much to do. Yet, the management is content with the work completed this year and highlighted that "the new establishment apart from meeting the highest required standards, will offer a convenient working environment for the employees as well. We are enthusiastic about being able to meet more and more customer demands in the future. Thus, Goodwill Pharma will be ready to further increase the number of partnerships and expand within the country and the CEE region.