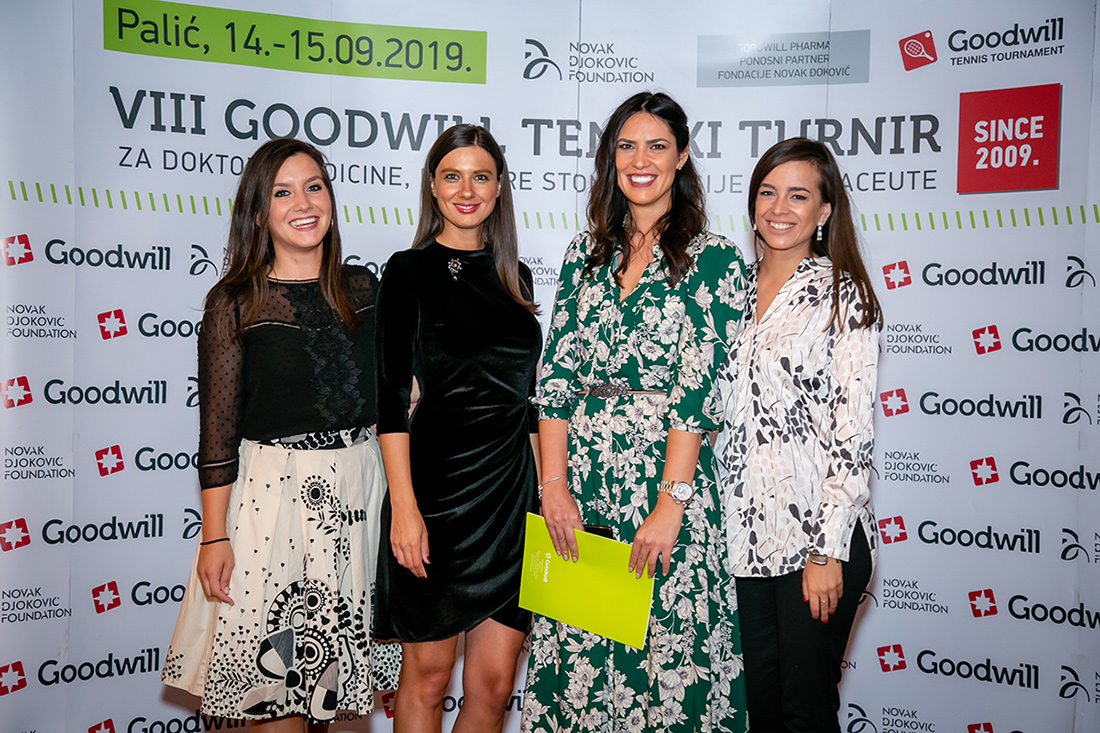 Successfully held VIII Goodwill Tennis Tournament
Goodwill Pharma Serbia organized VIII Goodwill Tennis Tournament on September 14th & 15th for doctors of medicine, dentistry and pharmacy.
This unique sporting event is of a humanitarian nature and after ten years successfully brings together more than 100 tennis fans from all over Serbia.
This year's Goodwill Tennis Tournament was marked by cooperation with the Novak Đoković Foundation.
Gathered around a common charity idea, on September 14th  Goodwill Pharma organized a charity dinner for the tournament participants at Salaš Vinarije Zvonko Bogdan.
"We are proud to say that with money we raised during charity dinner, through the sale of tickets and the auction of paintings, and items signed by Novak Đoković, we helped reconstruction of the kindergarden 'Dečija radost' in Svilajnac, as part of a project implemented by the Novak Đoković Foundation." – said the owned and director of the company Zoltan Tamaš.