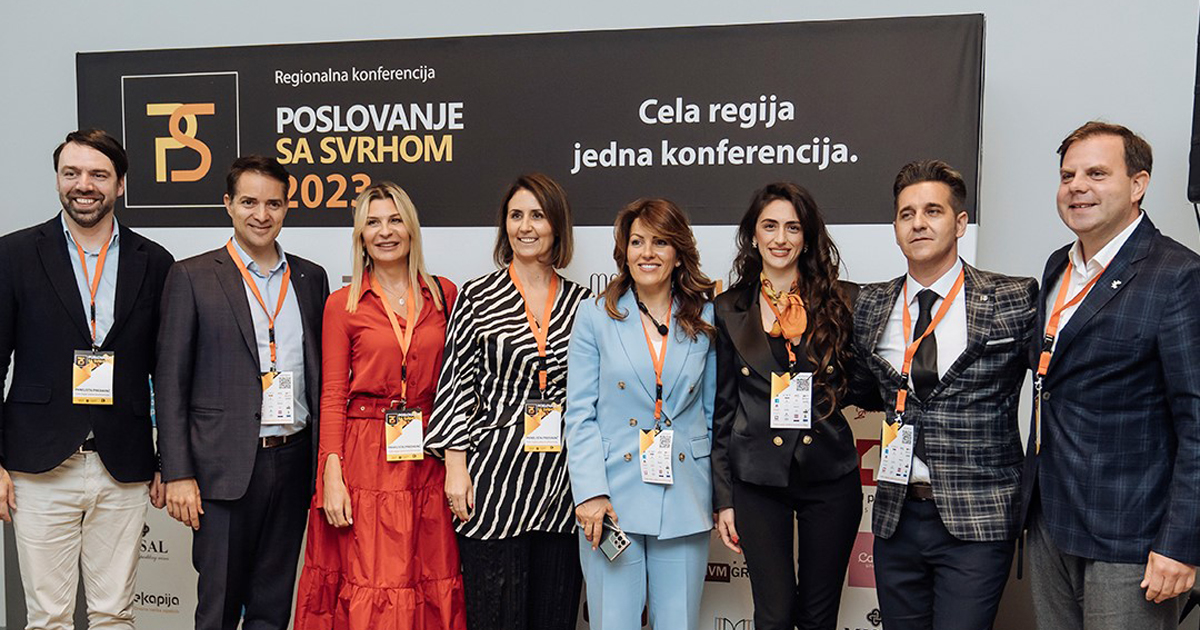 Regional Conference "Business with Purpose"
On May 22nd, at the Mona Plaza Hotel in Belgrade, the Regional Conference "Business with Purpose" was held, organized by the D.R. Gilbert Center and the Slovenian Business Club.
The organizers believe that networking and friendship among top authorities can create a better market for all of us and contribute to a more responsible society, while enhancing the quality of business and life.
The goal of this regional conference is to bring together as many prominent authorities and leaders from the entire region and all industries, who share the same or similar values, to work collectively on the same mission.
At the panel titled "How Business is Changing the Region for the Better – Business with Purpose," guests presented their personal models of success and how their businesses contribute to the betterment of the community and society. Among the panelists was Zoltan Tamas, CEO of Goodwill Pharma Serbia, who shared his business model and the corporate social responsibility programs implemented by Goodwill Pharma.